Budweiser Stop
I don't think the guy in overalls is a rider. Well I'm not sure? He may be.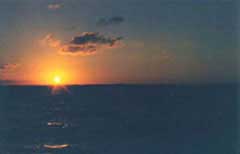 I didn't know the sun went down at 3:00pm.
Rudy in front of Restuarant
What did those officers say??
Did they say close?? It's only 3:00pm. How long til we need to close?? 2 Minutes!! Yes SIR, right away, SIR.